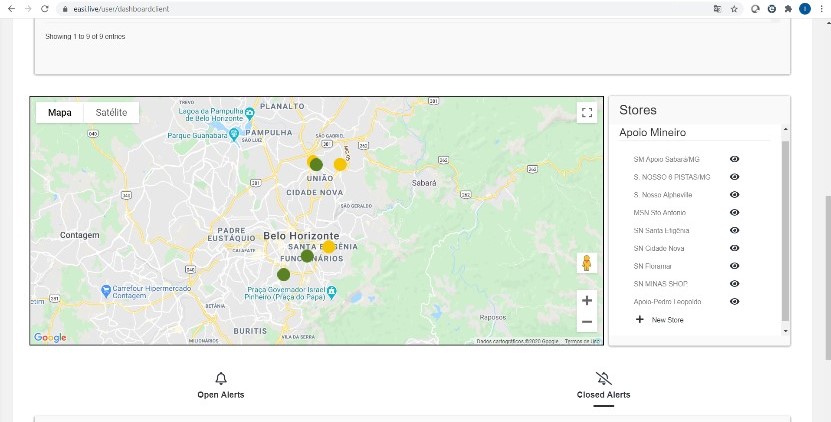 - Google Maps graphical interface of stores.
- Open/Closed stores, On/Off Systems.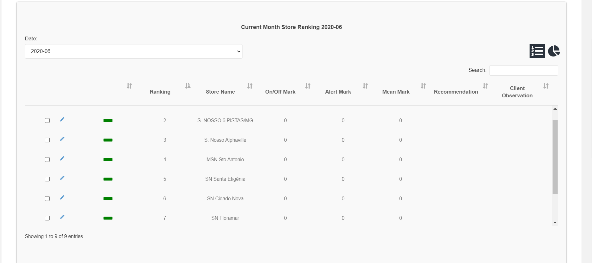 - Store classification by performance.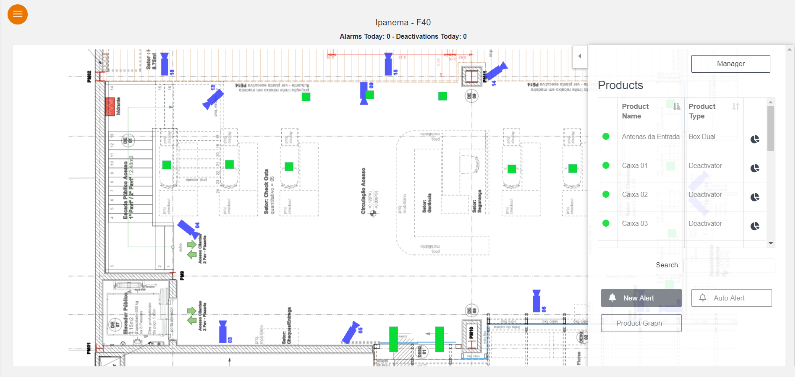 - Creating alerts - Analysis and intervention.
- Store graphical interface, alarm and real-time performance.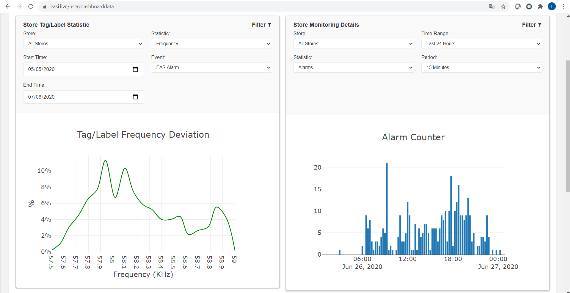 - Reports and history of system's events, performance, and label statistics.

- List of alarms and deactivations.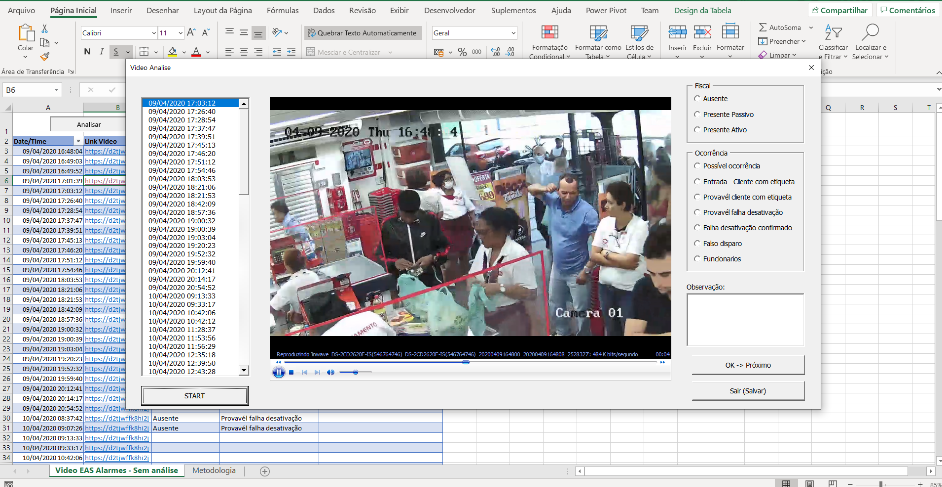 - Video clips of alarms on the "cloud" and video in real time.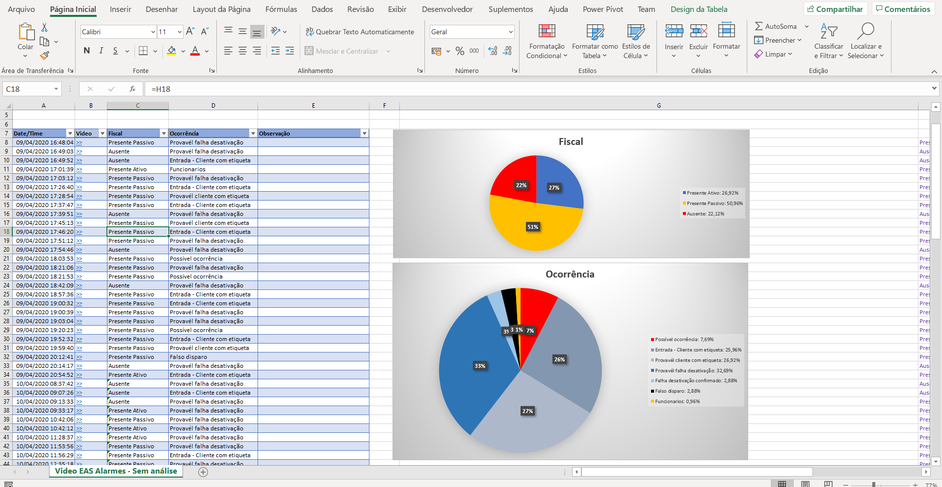 - Analysis and classification of alarms by video analysis.